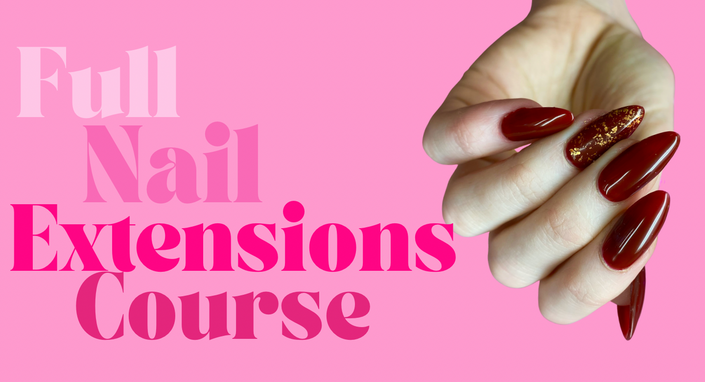 Full Tip Nail Extensions Course
Everything you need for the perfect set
Frequently Asked Questions
Is the course accredited?
Yes it is accredited by ABT. This means your are able to obtain insurance to working on paying clients.
How long do I have access to the course?
After enrolling on the course, you have 6 months to complete your course.
How does it work?
Once you have purchased your course, you have instant access. You are then able to read theory and watch video links. Once you feel you are ready you can submit your case studies of your work along with your written exam. Please allow 7 days to mark your course. Once marked feedback is given and on successfully passing your course we will provide you with your digital certificate.
What if I don't pass?
If for any reason you do on pass your course. We will provide feedback for you to retry your case study or exam and you are able to try again.
This is an unbranded training course which means it is open for you to use any brand of full tip extensions. Once you have completed your online course email us your case study to
we will send your certificate direct to you once marked. If we need more information to help you pass your course we will contact you.
If you have any questions or need any help please email us.
Thank you for choosing Smoulder Viola.